Antique Sheboygan Chair Co. Oak Office Armchair
Item #: AF1654
Description: Oak office armchair with shaped and carved top back rail and "arrow" back splats. Bent wood arms. Saddle seat. 4 leg base. Iron adjustable spring rocking mechanism and iron seat height adjustment ring.
Materials: Oak. Iron adjustment mechanism.
Dimensions: Height: 41-1/2", adjustable seat. Width: 24-1/2". Depth: 23".
Locality and Period: Sheboygan, Wisconsin. c.1900-10.
Comments: Sturdy oak construction with iron rocking, spin and seat height adjustment mechanism.
Price: ***SOLD***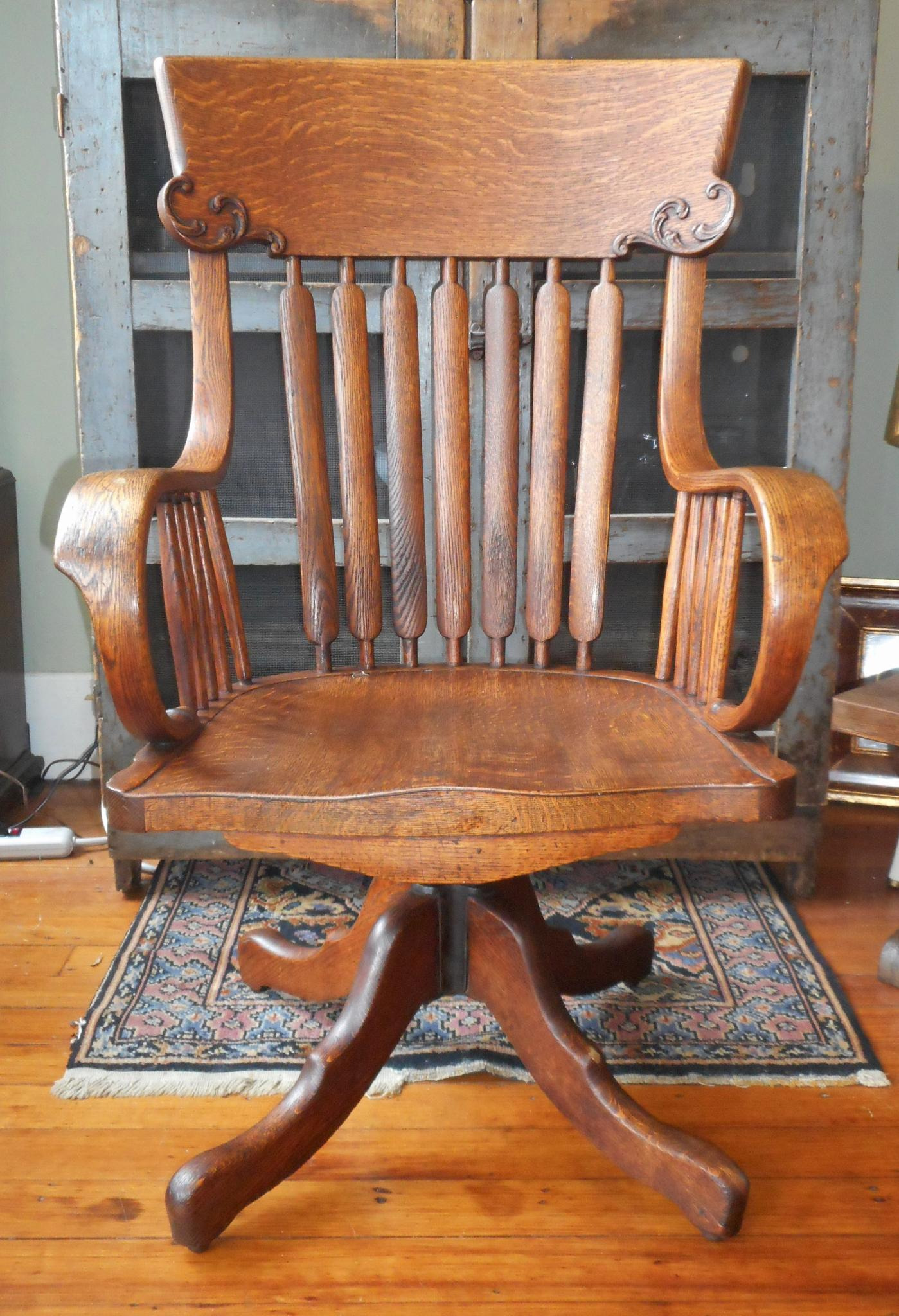 Antique Victorian Fancy Wicker Chair (attributed to Heywood Wakefield)
Item #: AF1605
Description: Side chair having a solid wood frame with intricate wicker designs. Upholstered needlepoint seat (replaced).
Materials: Wood frame. Wicker covering. Upholstered seat.
Dimensions: Height: 39-1/2", 17" seat. Width: 16-3/4". Depth: 16".
Locality and Period: Massachusetts. c.1890.
Comments: Attributed to Heywood Wakefield with evidence of label and design similarities to know pieces. No damage or losses to the fancy wicker work.
Price: $95.00