Antique "TONK" Cast & Wrought Iron Piano/Organ Stool
Item #: AF1691
Description: Adjustable height piano or organ stool with cast and wrought iron base. Twisted wrought iron tripod leg base. Upholstered 15" round adjustable seat which spins from 17" to 22" high. Cast maker's mark on underside "TONK, CHICAGO & NEW YORK".
Materials: Cast & wrought iron. Upholstered wooden seat.
Dimensions: Height: 17"-22". Width: 18". Depth: 16".
Locality and Period: Chicago & New York. c.1890.
Comments: Made by Tonk Manufacturing Co. Sturdy construction in Victorian design.
Price: $195.00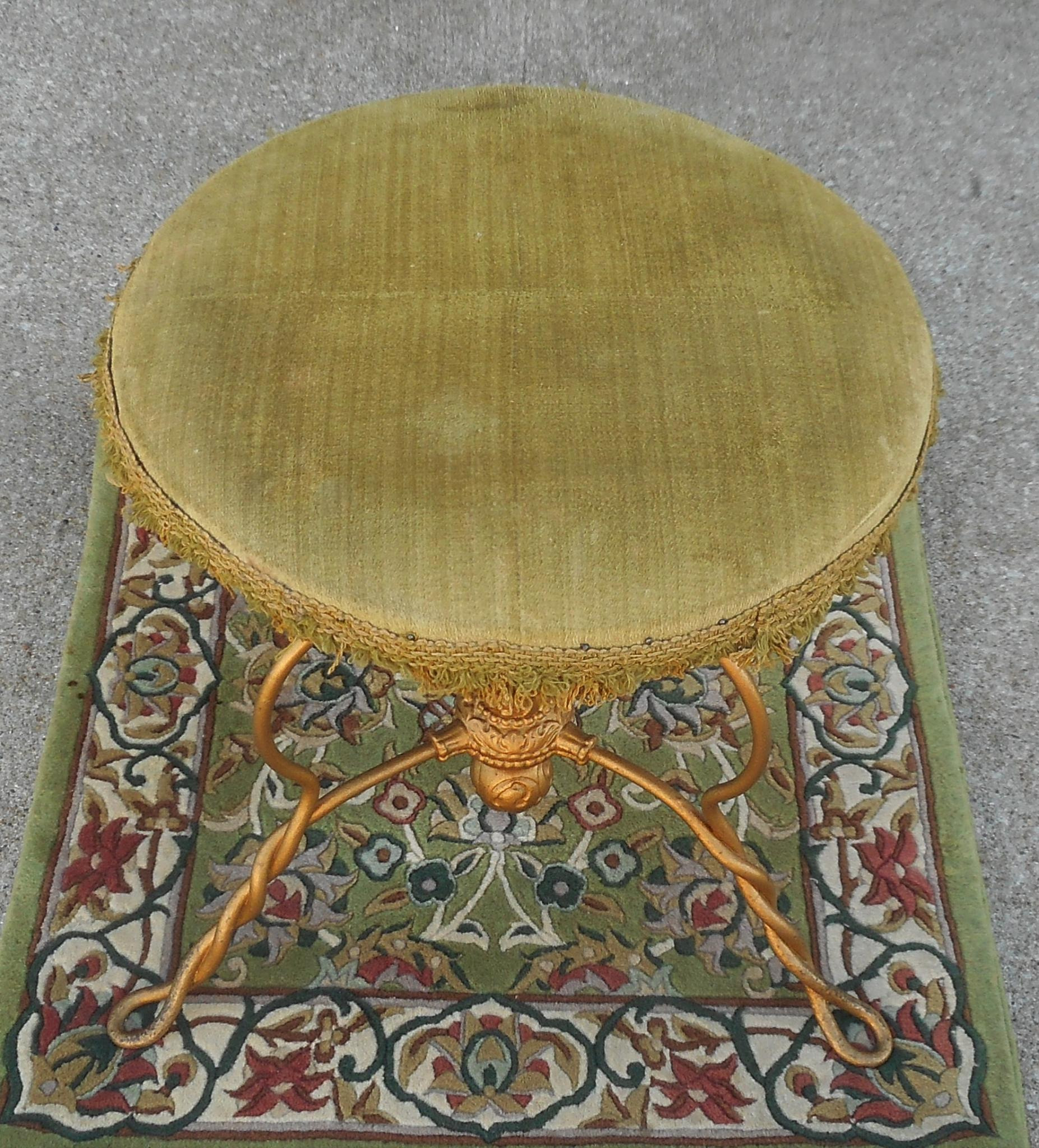 Antique Windsor Braced Hoop Back Side Chair
Item #: AF1679
Description: Hoop back side chair with unique ball supported back brace. Saddle shape seat. Turned legs and stretchers.
Materials: Mixed hardwoods.
Dimensions: Height: 36-1/2", 18" seat. Width: 19". Depth: 18".
Locality and Period: American. c.1876-1926.
Comments: Colonial revival chair constructed in the period manner.
Price: $89.00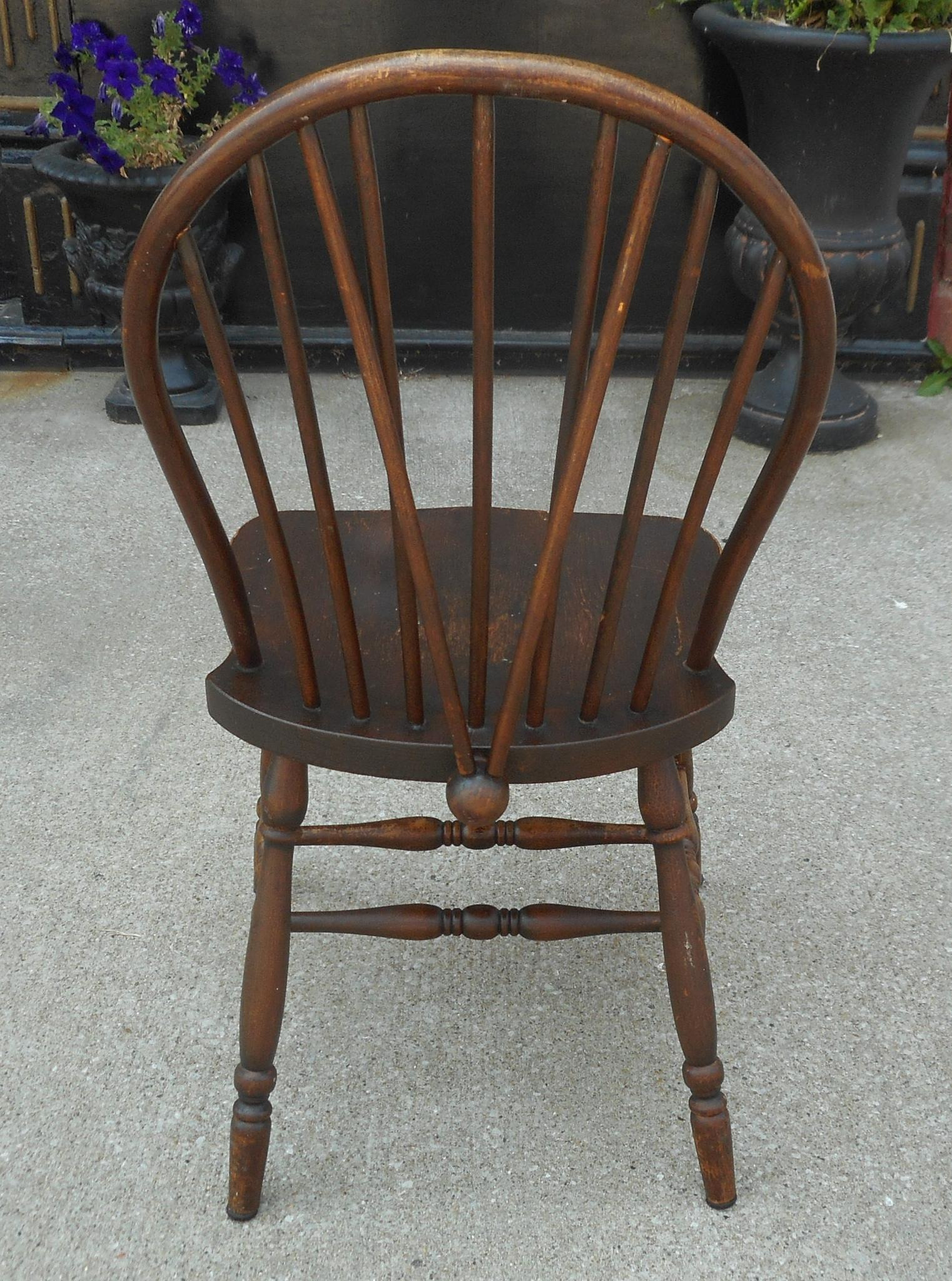 Antique Sheboygan Chair Co. Oak Office Armchair
Item #: AF1654
Description: Oak office armchair with shaped and carved top back rail and "arrow" back splats. Bent wood arms. Saddle seat. 4 leg base. Iron adjustable spring rocking mechanism and iron seat height adjustment ring.
Materials: Oak. Iron adjustment mechanism.
Dimensions: Height: 41-1/2", adjustable seat. Width: 24-1/2". Depth: 23".
Locality and Period: Sheboygan, Wisconsin. c.1900-10.
Comments: Sturdy oak construction with iron rocking, spin and seat height adjustment mechanism.
Price: ***SOLD***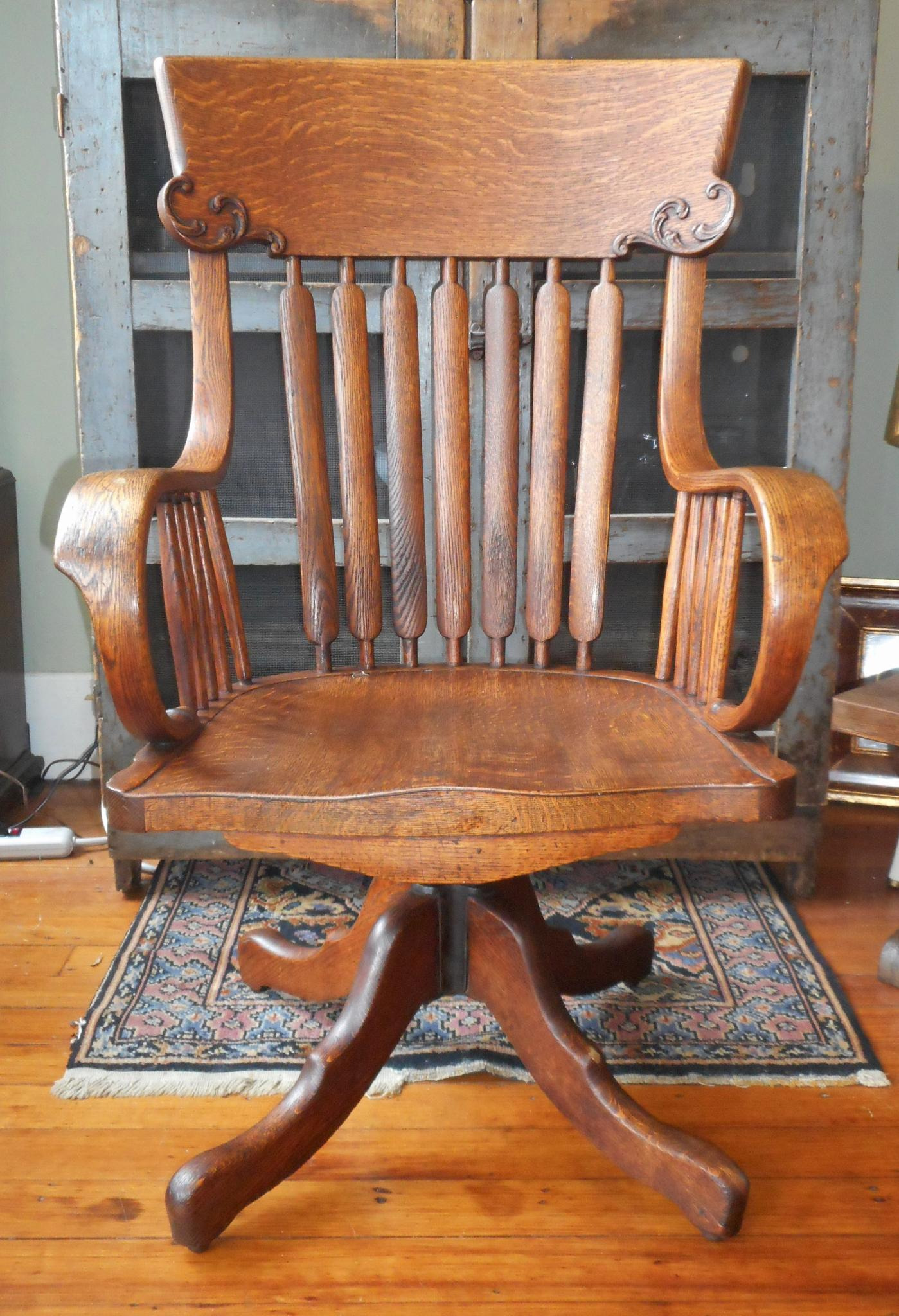 Antique Victorian Fancy Wicker Chair (attributed to Heywood Wakefield)
Item #: AF1605
Description: Side chair having a solid wood frame with intricate wicker designs. Upholstered needlepoint seat (replaced).
Materials: Wood frame. Wicker covering. Upholstered seat.
Dimensions: Height: 39-1/2", 17" seat. Width: 16-3/4". Depth: 16".
Locality and Period: Massachusetts. c.1890.
Comments: Attributed to Heywood Wakefield with evidence of label and design similarities to know pieces. No damage or losses to the fancy wicker work.
Price: $95.00